Frequently asked questions
QUICK TOUR - Outdoor spaces:
The roof terrace
---
Wide terrace with panoramic view over Moraira town, the marina, the bay, the sea and the mountains
Sun loungers
Sunset (or stargazing) corner, with chairs and a drinks table
---
The pool terrace
---
Pool

Sun loungers

Shaded pergola with a table and seating, for poolside drinks or snacks

The villa's wifi extends to this pergola and terrace

Very private, perfect for midnight dips
---
The kitchen terrace
---
​​​​​In between the kitchen and the barbecue terrace - becomes a hub in the summer.
South facing but well shaded, in a breezy corner
Perfect setting for cheerful breakfasts, long lunches and even longer dinners.
Table sits 6-8
Reading sofa
---
The barbecue terrace
---
Large barbecue
Seating area
Close to the kitchen and kitchen terrace
---
The hidden hexagon
---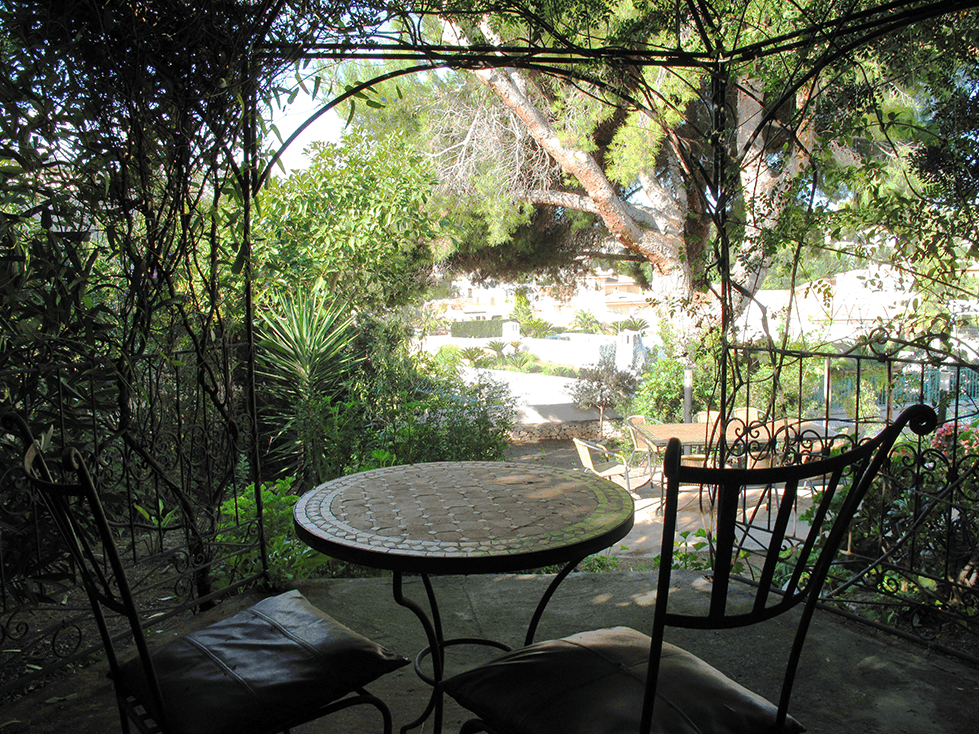 Quiet pergola for you to discover, hidden away in the depths of the garden
---
Security & parking
---
The Pla del Mar community is patrolled by its own security team, has only one point of entry and is well lit at night.

Entrance to Villa Picasso is secured by 1.8m tall metal sliding gate (remote controlled)

Car port accommodates 2 'city' cars ('city' defines max 3.7m length of car - see/click on any of the visuals to see a list of examples)

Larger or more cars can park in a convenient 3-berth space directly outside the villa's walls. Although these spaces are public and cannot be guaranteed, the villa sits in a hidden cul-de-sac with very little traffic: there is usually plenty of room.
What is a 'city' car?
---
---